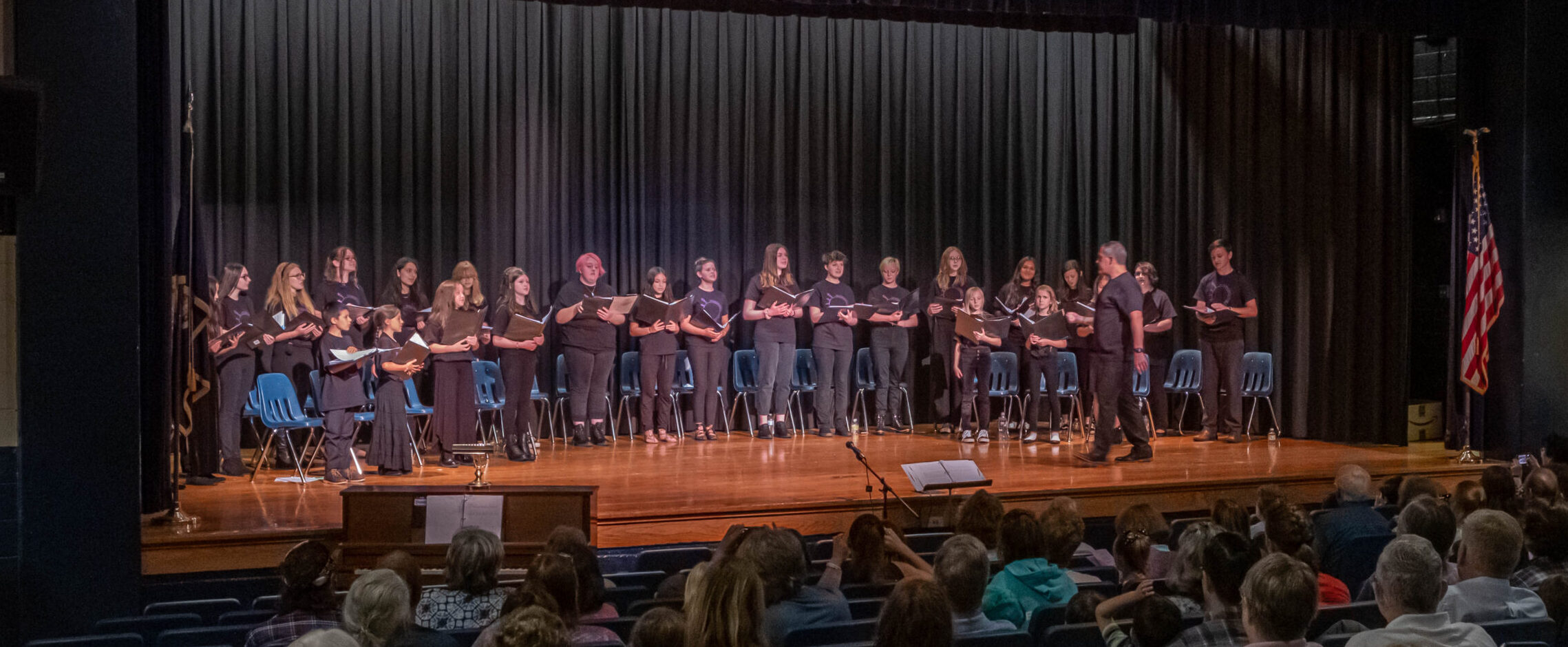 The Summer Chorus Program at Headwaters was launched in 2017 to serve youth in 4th through 12th grades. Summer Chorus engages young singers with an ensemble experience that makes them feel successful both as an individual and as part of a collective group. Healthy vocal technique is the foundational approach to singing and, in addition to music-making in a group, provides students with opportunities for listening, analyzing, score reading, music theory, and, most importantly, prepares them for a life-long love of music and the arts. There is healing power in vocal performance and this program understands the profound importance singing has on creating community and a sense of belonging.
The Summer Chorus Program looks forward to returning in June 2023 for its sixth year. Registration forms will become available in the Spring of 2023. Check back then for more details!
To get more information on Summer Chorus, email deputydirector@headwatersfdn.org!